Theatre Design & Performance Work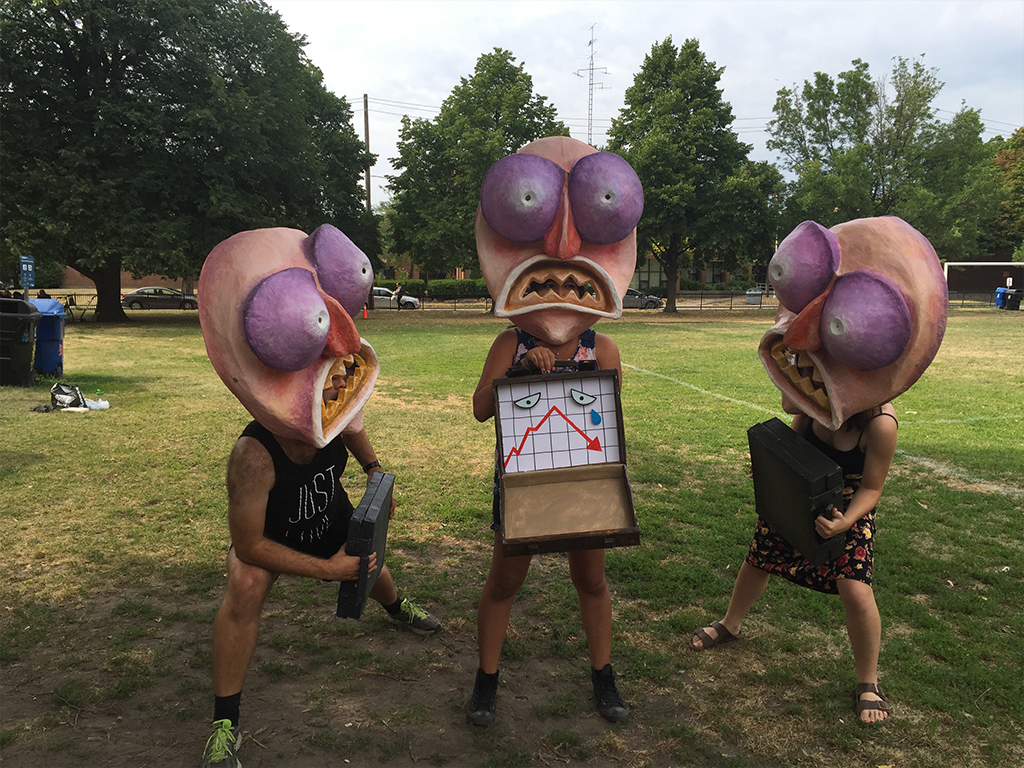 Clay & Paper Theatre, Fables for the Future & Day of Delight, Dufferin Grove Park
I worked collaboratively designing, assembling, papier mâché, sculpting and painting puppets, props, set and installation pieces as part of the Clay & Paper Theatre summer 2016 troupe for Fables for the Future and the Day of Delight directed by David Anderson. All photographs © Tamara Romanchuk.
Shadowland Theatre, Ashkenaz Festival 2014, Harbourfront Centre
As part of Shadowland Theatre's 2014 summer troupe, I worked collectively designing, painting, and assembling site decor, installations, parade props, and materials for the Ashkenaz Festival.
Ad Hoc Productions, In the Dust, St. Luke's United
Working closely with director Meara Tubman-Broeren, I created multiple shadow puppets and images on acetate to animate areas of the play, live projection painting, and a 2 min shadowplay which animated the prologue.